Quality translations
CTI – Communication Trend Italia offers complete and flexible solutions able to satisfy any translation needs from those of small businesses to multinationals.
Quality translations
CTI – Communication Trend Italia offers complete and flexible solutions able to satisfy any translation needs from those of small businesses to multinationals.
CTI offers clients its entire wealth of knowledge acquired in over 40 years of operating in close-contact with leading companies.
This results in tested and customized solutions able to satisfy translation needs: speed and/or accuracy, terminological consistency extended to all documentation, quality/price ratio, etc.
Today our Project Managers use advanced management systems capable of monitoring all phases of the translation process, from the selection of resources to quality control compliant with the procedures established by our UNI EN ISO 9001and UNI EN ISO 17100 certification. This guarantees strict respect for agreed deadlines and the highest quality standards for our customers.
Our widespread use of technology based on translation memories and CAT tools guarantees customers uniform terminology and the reduction of translation and layout times.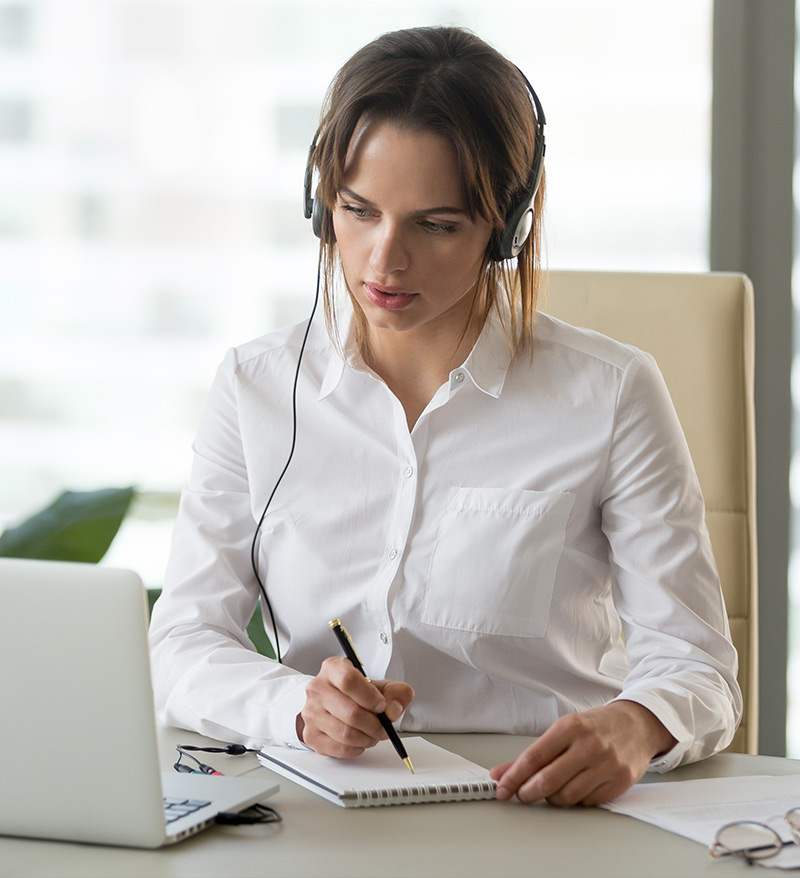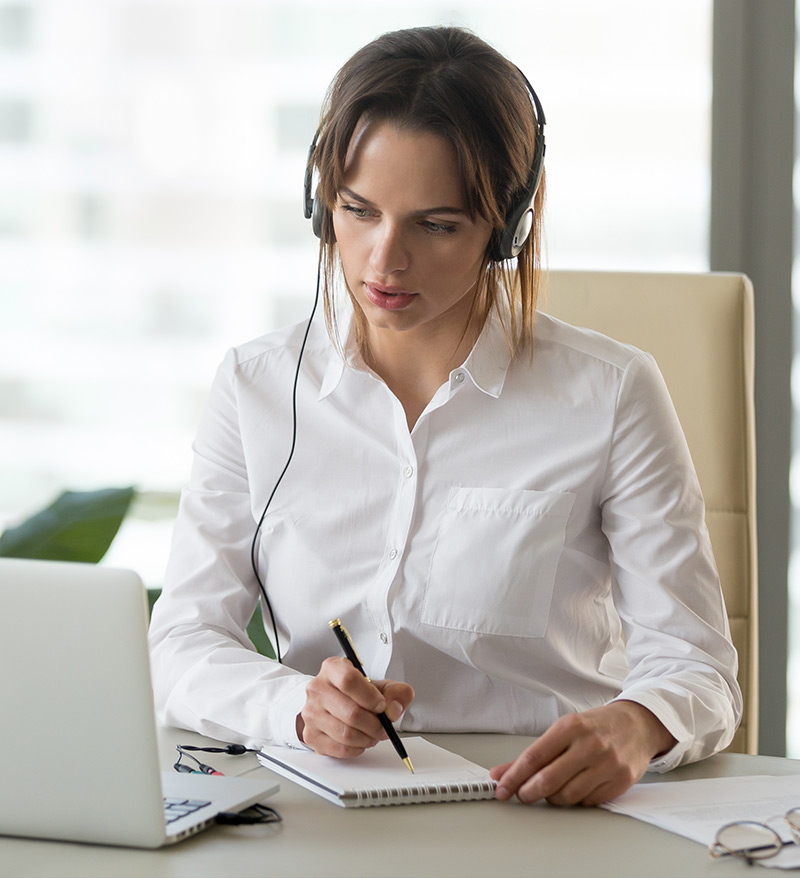 What sets CTI apart from the rest is the competence of our translators, carefully selected for their real-world domain knowledge and extensive translation experience. CTI boasts a network with suppliers at university or professional level in the fields of medicine, finance and law. As a testament to the high level of skills required by CTI, for decades we have organised Masters' for translators and interpreters in the fields of economics and finance, medicine and law, in order to ensure that we can rely on competent and specialised translators.
We guarantee the utmost confidentiality for all jobs entrusted to us.
On request, we can arrange the certification, legalisation and, if required, the consular legalisation of translated documents.
Mother-tongue translators specialized in the subject matter of the translation
Large number of translators
Glossaries and extensive terminological databases
Expert project managers
Computerized management of the entire project
Innovative technological solutions
Compatibility
Extensive free consultation
Unified supply agreements (Imprelingue)
Confidentiality agreements
Insurance policy
Over 40 years of experience

Economic and Financial Translations
We have many years of experience in the translation of financial statements and consolidated financial statements, information sheets, financial reports and all the major financial documents that form the basis of relations with investors, banks and financial intermediaries.
Our native-speaking translators are constantly updated on the development of accounting standards (IAS and IFRS). CTI has published the one-of-a-kind Triple A dictionary (Accounting Auditing Administration) designed for chartered accountants, auditors and CFOs.
This considerable experience with top Italian and international companies is supported by our Master's in Economics and Finance, which offers high level preparation for translators and interpreters and supplements academic training with the actual documentary and communication needs of our customers.
More information on financial translations

Court, Legal, Insurance and Patent Translations
We work for many renowned law firms, some of which are mentioned in the footnotes, and for the internal legal departments of leading companies such as Giorgio Armani, Pepsi-Cola, Computer Associates and Panasonic, providing the translation of contracts, mergers, acquisitions, due diligence, privacy regulations, labour laws, judicial documents and disputes, as well as tender documentation (call for bids, procedures and specifications), opinions, arbitration procedures as well as court-sworn translations.
One of our strengths is the legal sector, for which we avail of translators and revisers with law degrees. In order to provide high-level specialisation for translators, interpreters, lawyers, trainee lawyers and law graduates, we offer a Master's in Legal Translation from English into Italian, well aware that the market requires and will always require accurate translations in terms of content and terminology in addition to impeccable language skills.

Medical, Pharmaceutical and Scientific Translations
We have more than forty years of specialisation in these sectors with the continuous and constant updating of our expert native-speaker translators, supported by the most advanced technologies.
We have created glossaries and carried out terminological research, allowing us to handle: pharmaceutical and medical/surgical documentation, medical analyses, communications to and from regulatory authorities, product information, summaries of product characteristics (SmPC), package leaflets (PL), labels, medical articles, press releases, veterinary documents, documentation for medical and electro-medical equipment in the diagnostic, surgical, orthopaedic and orthodontic fields, informed consent forms, clinical studies and records, protocols, experiments and everything necessary to obtain marketing authorisation overseas.
In the context of translating any type of medical or pharmaceutical regulatory document, we are aware of all binding regulations regarding the linguistic choices imposed by the competent authorities, including the Italian Medicines Agency (AIFA) and the European Medicines Agency (EMA).
This solid experience is also at the basis of the courses organised by CTI aimed at training translators and interpreters specialised in Medicine and Pharmacology.
Package Leaflets
We take care of the German translation and certification of package leaflets for Trentino Alto Adige, also offering services for the creation of artwork and any related correspondence declarations.
Readability Test – Italian Legislation – Law Decree 269/2003 Art. 48, P. 20
Our services include patient readability tests for package leaflets, which are compulsory for English texts.
Use, installation, and maintenance manuals
CTI – Communication Trend Italia has been providing technical translations for over 40 years, and our experienced translators, revisers, consultants, and project managers have produced thousands of pages for major national and international projects.
Finally, all processes are managed in compliance with our certified UNI EN ISO 9001 and UNI EN ISO 17100 Quality Systems.

CTI – Communication Trend Italia is a company highly specialised in software localisation and the translation of electronic, electrical, mechanical, magnetic, and optical components for computers, servers, peripherals and all types of hardware for networks, telecommunications and telematics.

As well as implementing all of the language conventions of the target country (units of measurement, dates, currencies, etc.), the localisation service, predominantly carried out by translators and computer engineers, includes the translation of strings, scripts and apps in different operating environments.
Our services include the cultural adaptation of texts and final products (software, websites, etc.), in order to make them accessible to users in a given country with total respect for local social and communication differences.

Translations for the leisure and luxury goods sector: "fashion, accessories, watchmaking, cosmetics design, jewellery, leather goods, perfumery, travel and tourism"
CTI – Communication Trend Italia is a company highly specialised in professional translations for luxury goods and the high-end products of internationally renowned brands operating in the industries of fashion, accessories, watchmaking, cosmetics, design, jewellery, leather goods, perfumery, travel, and tourism.
 Our customers include famous Italian, French and international fashion houses and industry leaders.
 Our Milan offices allow staff and professionals to operate in close contact with the Milan fashion and luxury goods industry.
 As well as translations into all main languages, CTI – Communication Trend Italia also takes care of graphics and layouts for magazines, catalogues, sales books and other image and product materials. This service is provided in Arabic, Chinese, Japanese and Russian, along with the languages used in emerging markets.

In response to the increasing requirements of the marketing and communication sector on the one hand, and the IT sector on the other, CTI – Communication Trend Italia offers transcreation services.
Transcreation, mainly performed by translators, publishers and copy editors, guarantees translations that are able to transfer the impact of the original message to the target public. These services replace "literal" translations with "emotive" translations, allowing the reduction of time and costs of copy writing for multilingual campaigns.
info@cti-communication.it
Via Pier Luigi da Palestrina, 31 - 20124 MILANO – ITALY